Bed&Breakfast
Our intention was to give our guests a space to relax and listen to the music while enjoying a hot or cold drink.
In this area, you can find out what is happening in Modena by consulting the various publications available.
The rooms are two delightful "Attics" with private bathrooms, furnished differently to give a touch of uniqueness to each.
Natural elements, like wood and linen have been used, and the almost pieces of furniture have been chosen by the owners, on their many travels in Italy and in the world.
These complements have been inserted to create an environment that surprises and stimulates curiosity, without neglecting a high level of comfort.
In addition, the rooms have: pure linen sheets, flat-screen TV, free and unlimited WI-FI, air conditioning, and a courtesy set.
All The bathrooms have a spacious shower.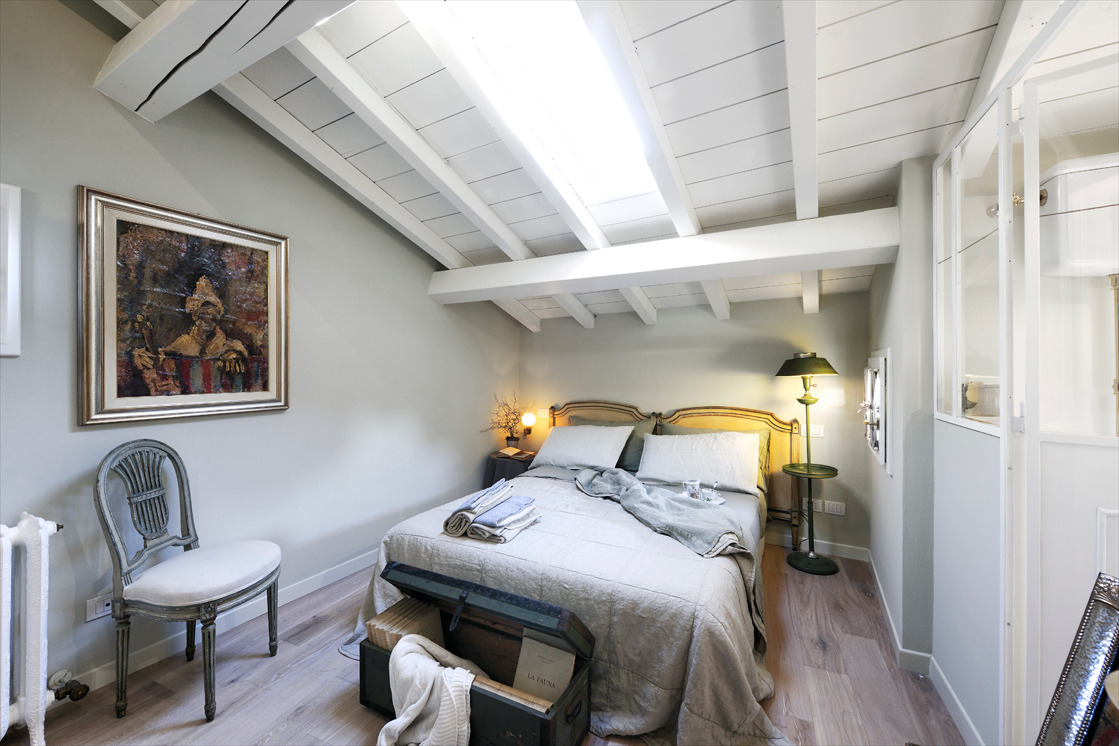 From the Living room, through the staircase you enter the "Altana", or equipped roof terrace, a warm and familiar space, which grants for the guests, a 360° panorama of the rooftops of Modena in which to relax while savoring a good espresso coffee, a tea, or herbal tea, that even you can prepare by yourself anytime you like.
Breakfast-included in the price of the room-will be served to you in the beautiful and very close Maison Mon Café or another partner bar always near the B&B.